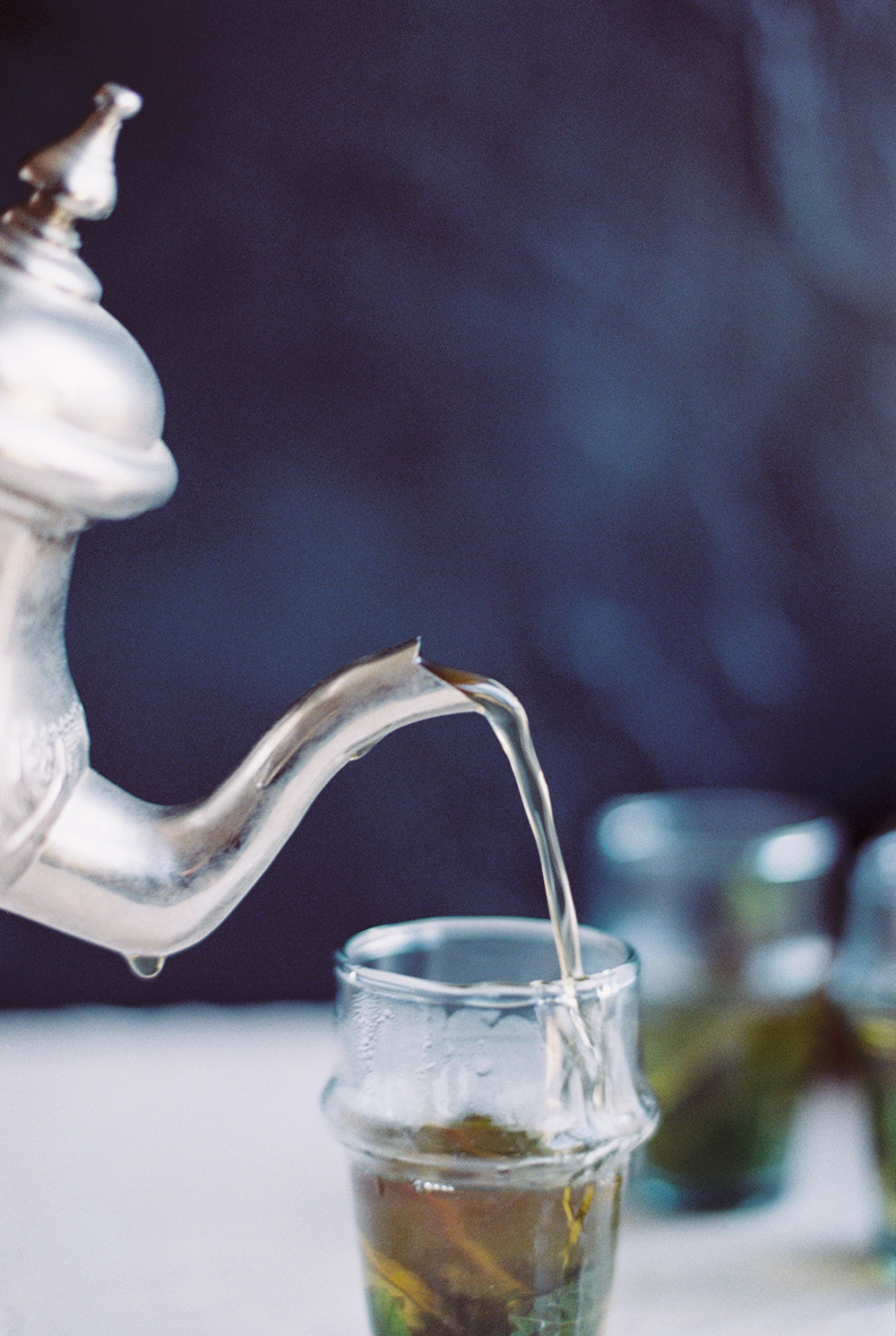 During the early stages of working through the design and branding process with my incredible designer Meg White, I realized I needed an emblem of sorts that could both embody the entire brand and resonate with my personal vision for the business.
One day while sitting on the couch in our living room I happened to glance across to our dine-in kitchen where a Moroccan teapot sat atop our hutch.  It was a piece I'd picked up while traveling through Morocco over a decade prior, along with traditional tea glasses that we still use frequently.  Instantly it occurred to me that in almost every country I've ever traveled to, tea has been used to extend hospitality, conversation, and a warm welcome in my direction. 
From England to Turkey, Morocco to Moscow, and of course all throughout Asia, I've sipped from many a steamy cup of local brew, fragrant with herbs, spices, and the invitation to sit down and stay a while.  The teapots and traditions of serving tea may vary throughout the world, but the hospitality and generosity on offer differ only in cultural nuance.
Since I wanted the brand's style to blend old world European charm with the vibrant, exotic flavours of the Middle East and beyond, I elected to use a tall and elegant vessel as my inspiration for the brand's symbol.
I provided Meg with a few watercolour sketches, and from those she produced the stylized version that you see throughout the site. Since the site has been designed to encourage you to bring inspiration from the world around you into your home and/or creative space, I hope the teapot serves as a small reminder to seek authentic beauty, adventure, and relationships as you pursue your dreams.
And with that explanation in mind, I'd like to offer you a warm welcome to enjoy this space that I'm truly delighted to introduce. So please make yourself comfortable as you explore Bringing Inspiration Home and don't hesitate to reach out through Instagram, Facebook, or email: hello@bringinginspirationhome.com
Warmly,
Jaime Fenwick