Hello again!
---
I'm so excited you're here and am looking forward to sharing more about the evolution and purpose of Bringing Inspiration Home, as well as share a bit about myself and why I'm here to serve you.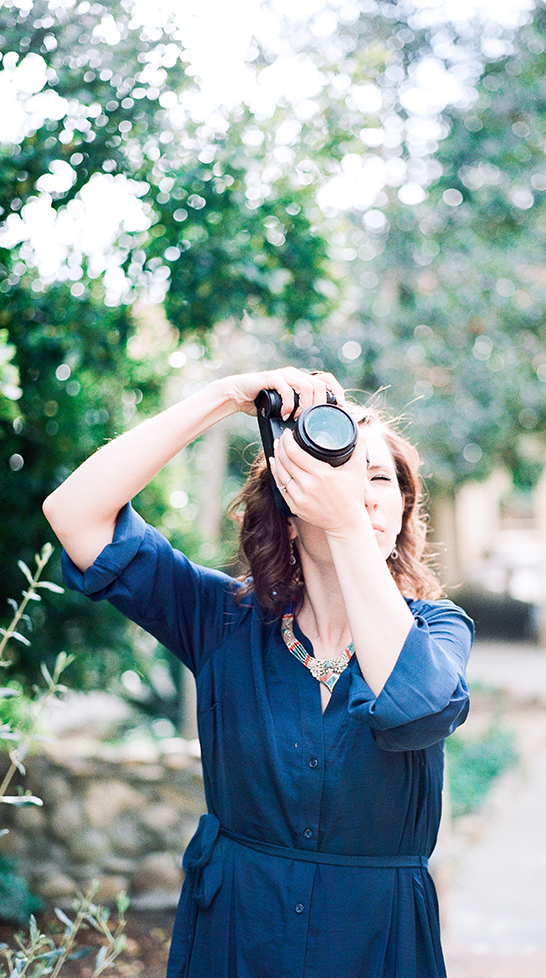 Ever since I was a little girl, I've been passionate about integrating inspiration from other places and cultures into my daily life. During a summer trip to Russia when I was 16, this passion blossomed into a vision for my life, when I experienced a distinct call to a career in photography that would serve as a means of building relationships with people whose life experiences and backgrounds were different from my own.
I pursued a formal arts education and finished my photography major assuming I would transition  into the world of photojournalism, but God had other plans for me, and soon I was telling stories as a wedding photographer instead of as a war correspondent.
In 2009, I married my husband Will, and we merged our lives in northern California, blending his deep-south Mississippi roots with my West Coast Canadian upbringing. We traveled the world for a while before settling into our version of domestic life, and now have two daughters and a son, all of whom we love to travel with.
In 2014, I began to phase out of wedding photography and launched a wedding blog called Vale + Vine, which thrust me into the world of online publishing and offered me another view of the wedding industry that I had unexpectedly grown to love.
But this wasn't where I was meant to stay.
I had bigger dreams and needed to return to some ideas still simmering.
In 2012 while sitting with Will in a convent-turned-hostel deep in the heart of Jerusalem's Muslim Quarter, I purchased the domain name "bringinginspirationhome.com".  I was dreaming of an online space designed to offer inspiration from around the world, and continued to renew the domain name for years without knowing if the dream would come to fruition.  Fast forward to today, and here it is, where you'll find this equal parts nomad and homebody trying to live out my purpose in a way that allows me to thrive, and those around me to be inspired.
Amidst today's hyper-stimulated, frenetic pace, we desperately need sources of genuine inspiration and authentic community that challenge us to press into our goals, fears, and dreams with purpose and courage.  I'm no stranger to fear and inadequacy, but because I'm continually challenged to pursue my dreams even when heartbreak or life's unexpected twists reshape my dream's parameters, I am forever moving forward.  And I would love for this site to exist as a space where we can move forward together as inspired seekers of beauty, adventure, and purposeful living.

Will you join me on the quest, as Tennyson so aptly put,
"To strive, to seek, to find,
and not to yield"?

 
W
e were each given one life along with the promise that it could be an abundant one (John 10:10). I want each day of mine to be filled with as much of that abundant, purposeful, inspired life as possible.

 
Don't you?  
If you are looking to infuse your daily lifestyle or business with inspiring content, look no further than these free resources designed just for you or join me on my next Women's Walking Retreat through the English countryside.  And if tangible decor or storied pieces for your next shoot are what you're after, visit my Cotswolds Print Shop or the Shop at Bringing Inspiration Home today. I also offer online courses like my Creative Catalyst that helps women tap back into their creative gifts. Want to partner together to elevate your brand or business? Head over to brand services and see what's on offer. I would love to help you achieve your creative goals and pursue your most beautiful dreams. Stay inspired!  — Jaime Fenwick
"…I came that they might have life and have it abundantly."
John 10:10 (ESV)