It's been YEARS since Will or I went anywhere for more than a day or so without our laptops. Not since before kids have we gone a week without shows. And with few exceptions, it's been almost a decade since I've fallen asleep without listening to an audio book. Toss in a year's worth of online church, meetings, reunions, and extracurricular activities, and the burden that digital dependence has placed on us (or that we've invited in, if I'm honest) has only worsened. Which is why I knew that in order for us to kick off the year properly and open up pathways for further creative pursuits, our whole family would benefit from a digital detox.
Recently we took the kids on our first vacation since 2019. At the beginning of 2020, Will began a new job and throughout the course of the year, only took 2 vacation days. We kept hoping we'd get a chance go see family, but with quarantine restrictions in Canada being prohibitive, and numerous friends and family in Mississippi contracting Covid, we put our travel plans on pause.
So when we had the opportunity to stay for a week as a family in a cozy cabin nestled in the Sierra Nevada mountains this winter, we chose to make the most of our time together by planning to be as tech-free as possible while on vacation.
The photos below are a departure from my normal offerings of film photography, but since I didn't shoot much film on this trip, I decided to give you a glimpse of what our trip actually looked like via iPhone shots.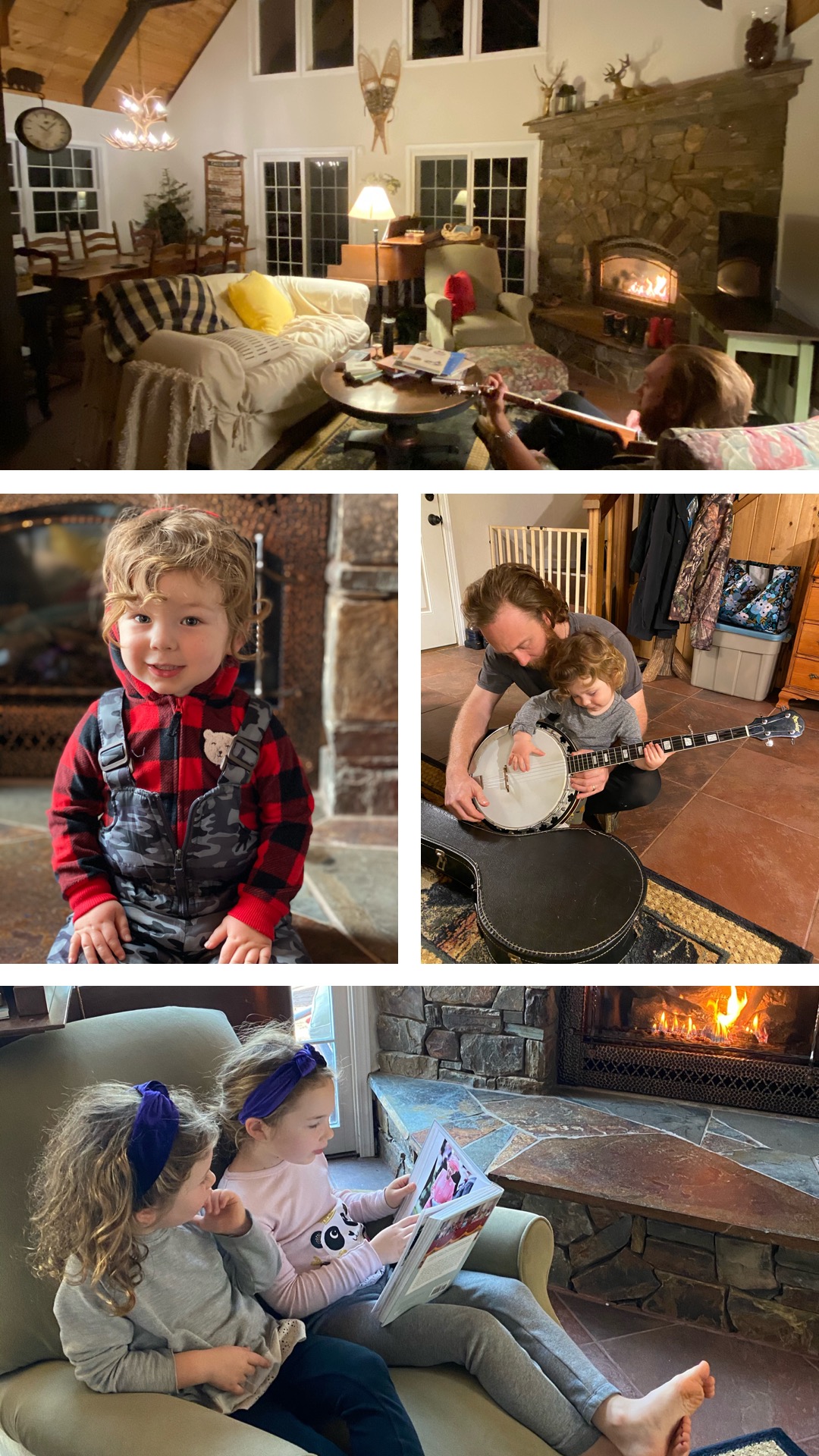 The idea of going tech-free seemed a bit daunting, but I weaned myself off my phone for weekends during the month beforehand and I told the kids the week prior that we wouldn't be taking the iPad or the laptops. They would have my childhood walkman with Adventures in Odyssey tapes to listen to on the drive and during quiet time. I would have the luxury of staying up and reading late enough to fall asleep without the aid of a device. And who needs shows when the cabin's living area comes with a beautiful stone fireplace next to the grand piano! I also packed supplies for watercolour painting, a couple puzzles and games, some craft stuff to do with the kids, a few toys for Travis, and plenty of books for all. Will brought his banjo, and of course we had plans to play in the snow. I dreamed of days that would leave the kids tired from playing outdoors and leisurely nights where Will and I could relax by the fire.
And you know what? Those things happened. Sure the snow melted around the cabin by the time we arrived, but most days we drove a little further up the mountain for enough snow time to satisfy the kids. And sure, Travis decided the last couple nights to escape his pack n' play and refuse to go to sleep for hours, but Will and I did get the first few nights to hang out next to the fireplace in peace. I read an entire (really good) novel for the first time in years, and Will played banjo almost every chance he got. On the first day we were there, I overheard the girls in their room at quiet time talking about how they were glad for a break from TV. To be clear, we don't have an actual TV, but they do get to watch about an hour of shows on the iPad while I make dinner on weeknights, as well as enjoy a movie on the weekends. And yet here they were, ages 5 & 7, delighting in the absence of technology.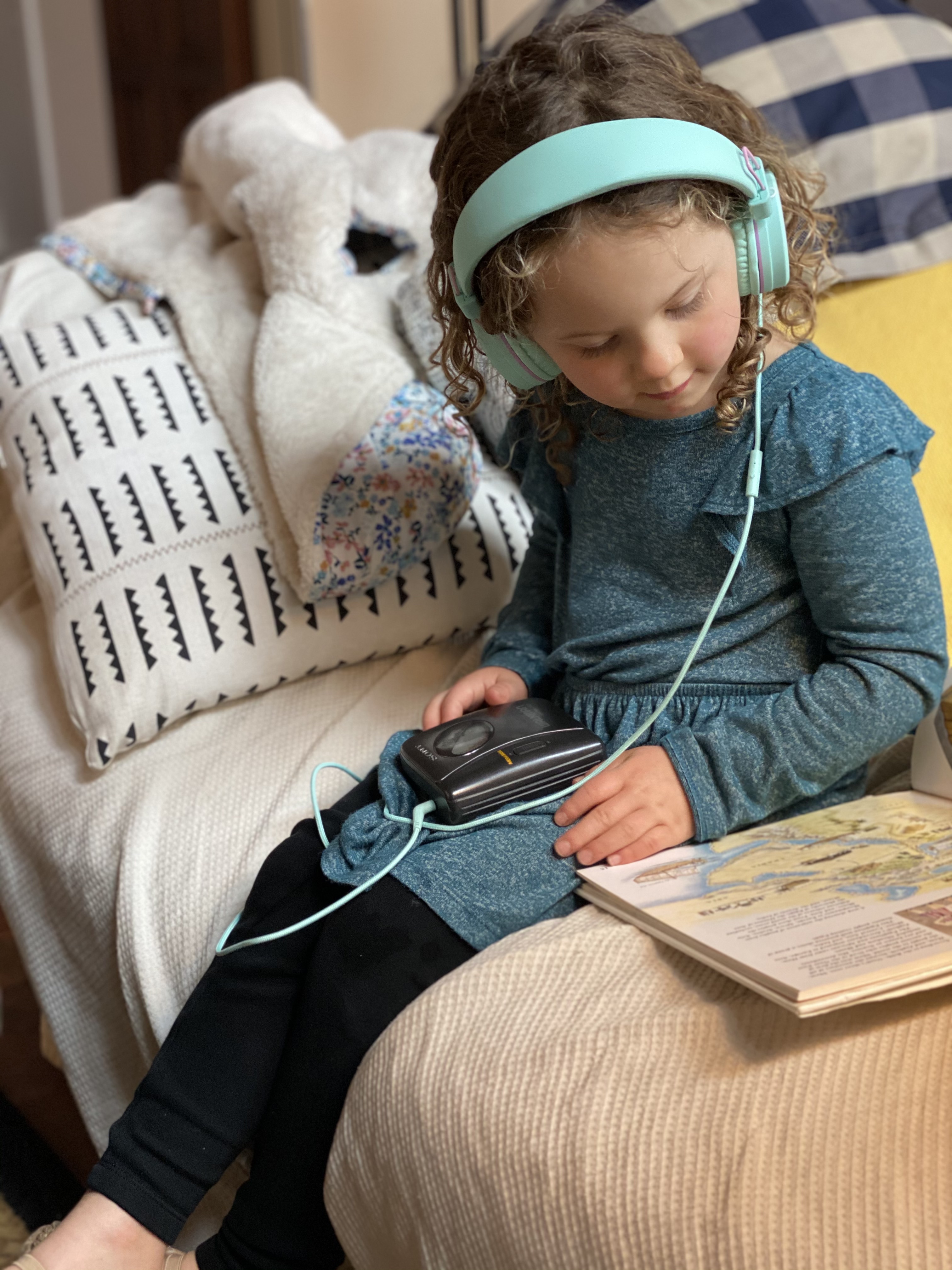 There were other benefits to limiting technology while on vacation. I say 'limiting' because we did use our phones to chat with our families, send a few messages during our stay, and capture our memories on camera. I had the chance to sit down with my kids and play or paint or read when they asked. I try to do that at home, but it's not always possible. The kids never had to compete with a device for our attention while on vacation. We try to be pretty conscious about not being on devices around them too much, but we're not perfect and it does happen more often than I'd prefer. Will and I got to talk about things more in depth than we have for a while without being exhausted and resorting to a show. We also painted together and just sat quietly in each other's presence while playing banjo (him) and reading (me).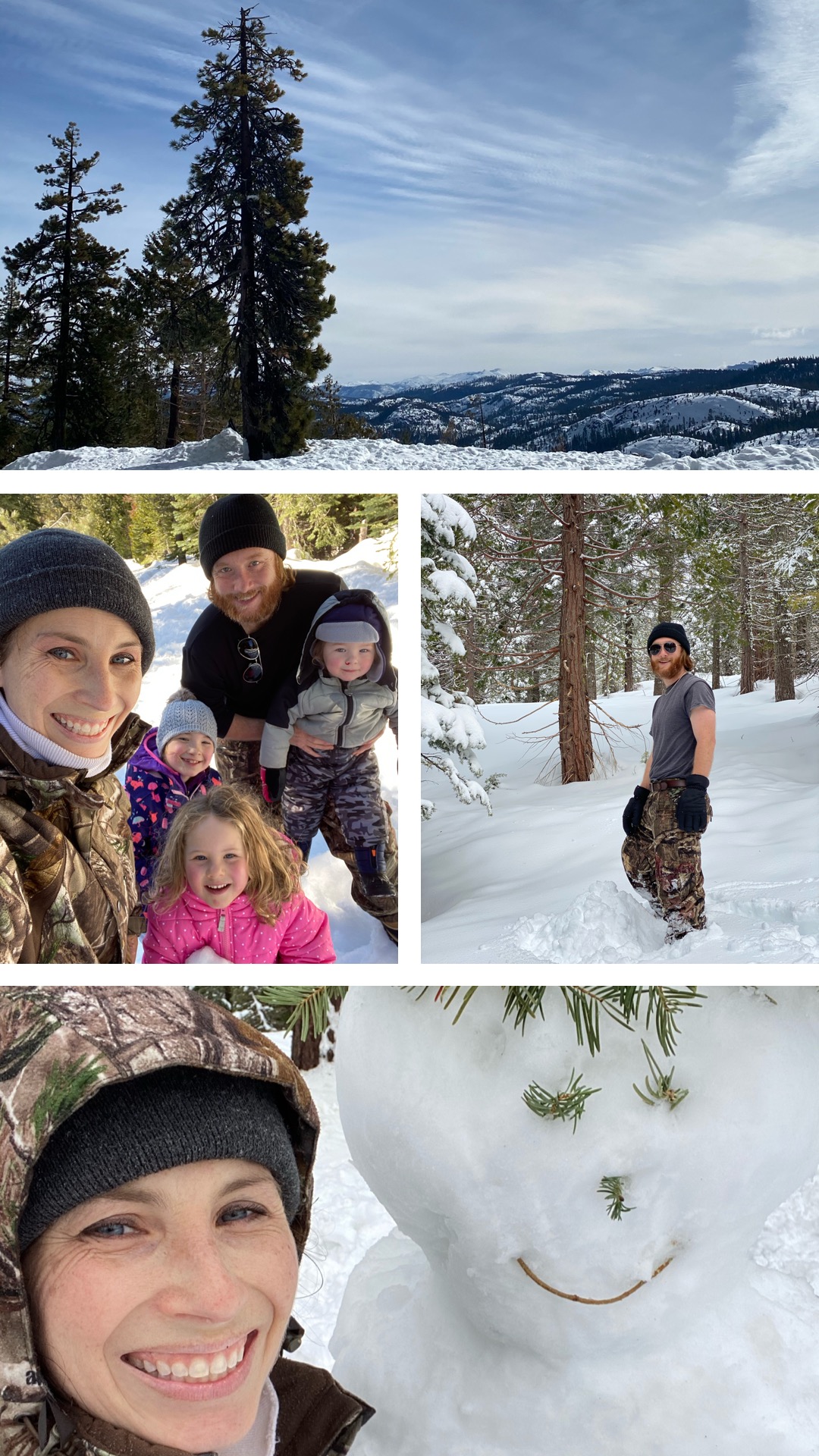 "When I'm working after a tiring weekday or a Saturday following a long week, I'm not really producing content that's as inspirational as I could be producing if I were working from a place of rest and creativity
."
One of the things Will brought up was that in our normal life, my margin is so scheduled that it doesn't enable me to fully relax and really rest. I've been on a quest for rest the past few years, so this felt like a profound statement that resonated with me. I schedule my rest so that I don't fill up all my time with things that 'need to get done', but because all of my rest is SO scheduled, it's not truly restful.
In spite of taking a couple of vacation days last year, Will is so much better and well-practiced at resting than I am. His southern self is perfectly fine with sitting on a front porch doing nothing but shooting the breeze for hours. That kind of leisure drives me nuts…unless I'm reading or painting or talking about something of consequence. But he has the ability to just BE. He can nap on a dime and will rarely sacrifice sleep for anything…except to ensure that I get mine.
What does more leisurely, unscheduled rest look like for me? I have zero idea…that's going to take some intentional sacrificing of things that I think need to get done, and it probably won't look like how he relaxes, but I need to explore this concept of unscheduled rest. I'm great with open-ended resting on vacation, but not so much during my normal life. If you have ideas, please feel free to share!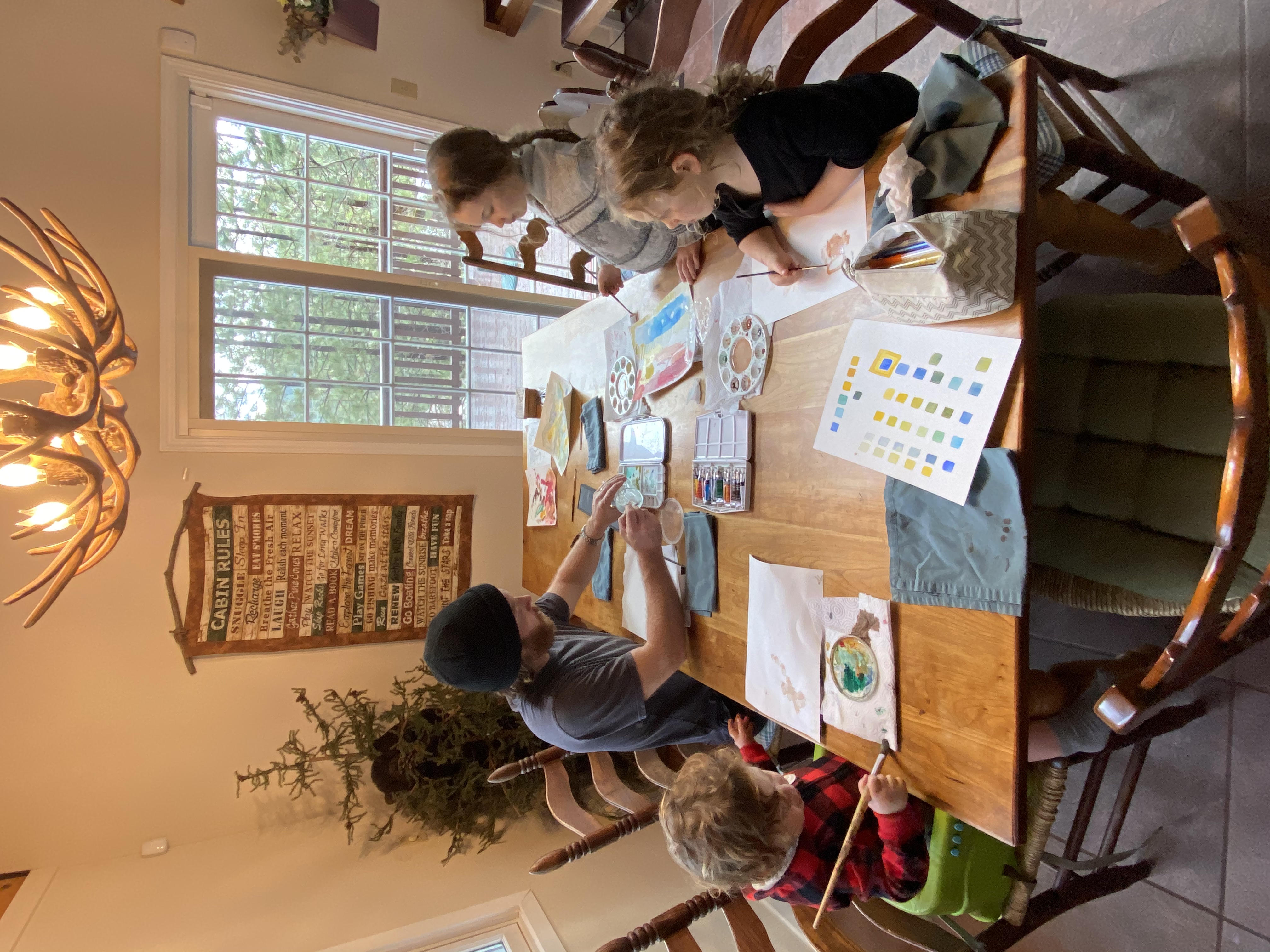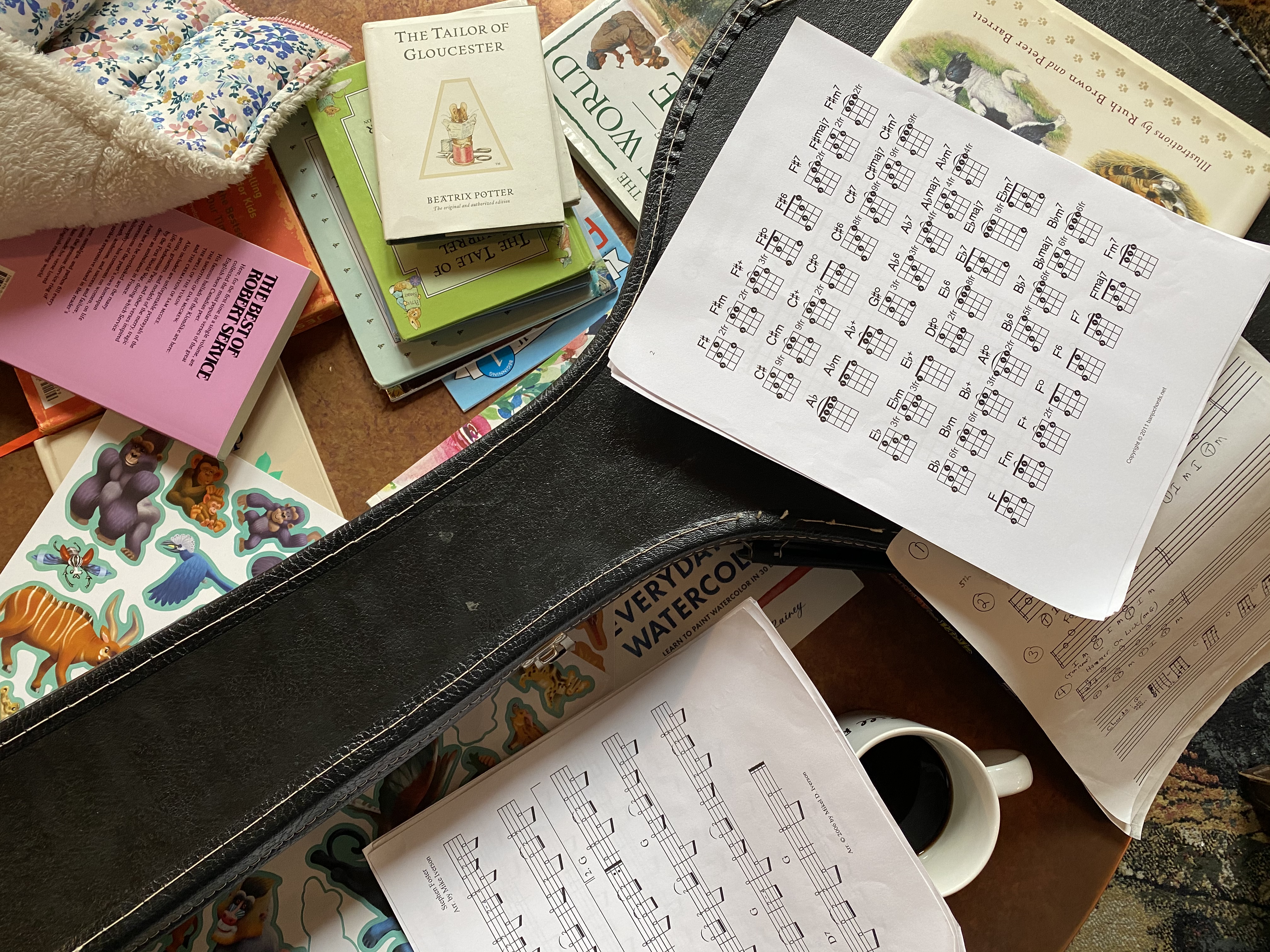 The other thing we discussed is that by the time I get work finished either during certain weeknights or on the weekend, I'm so exhausted that I can't rest well. I just want to veg out and watch a show, or go be alone, unable to fully enjoy the company of my family. We hashed out ideas about how to ensure I get time to work but how also to live in a way that allows for truly restorative rest. We also talked about the fact that when I'm working after a tiring day or on a Saturday following a long week, I'm not really producing content that's as inspirational as I could be producing if I were working from a place of rest and creativity. I wondered how much more impactful my work and my own creative process could be if I began working from a more restful place. You, dear reader, will probably be the best judge, as I'm hoping you'll be able to see a difference in the quality that my content possesses.
What does working from a restful place look like? Well, I'm currently in the midst of what I hope will be a successful resting/working environment. A full weekend tucked 'away' in our detached guestroom/office sleeping in, working out, writing, creating, eating, coming and going when I please. The plan is to do this one weekend a month and see what happens. It's an experiment I'm enjoying immensely and I'm only a portion of the way through the weekend. I'm hoping this will also enable me to be more present and restored during the rest of the month.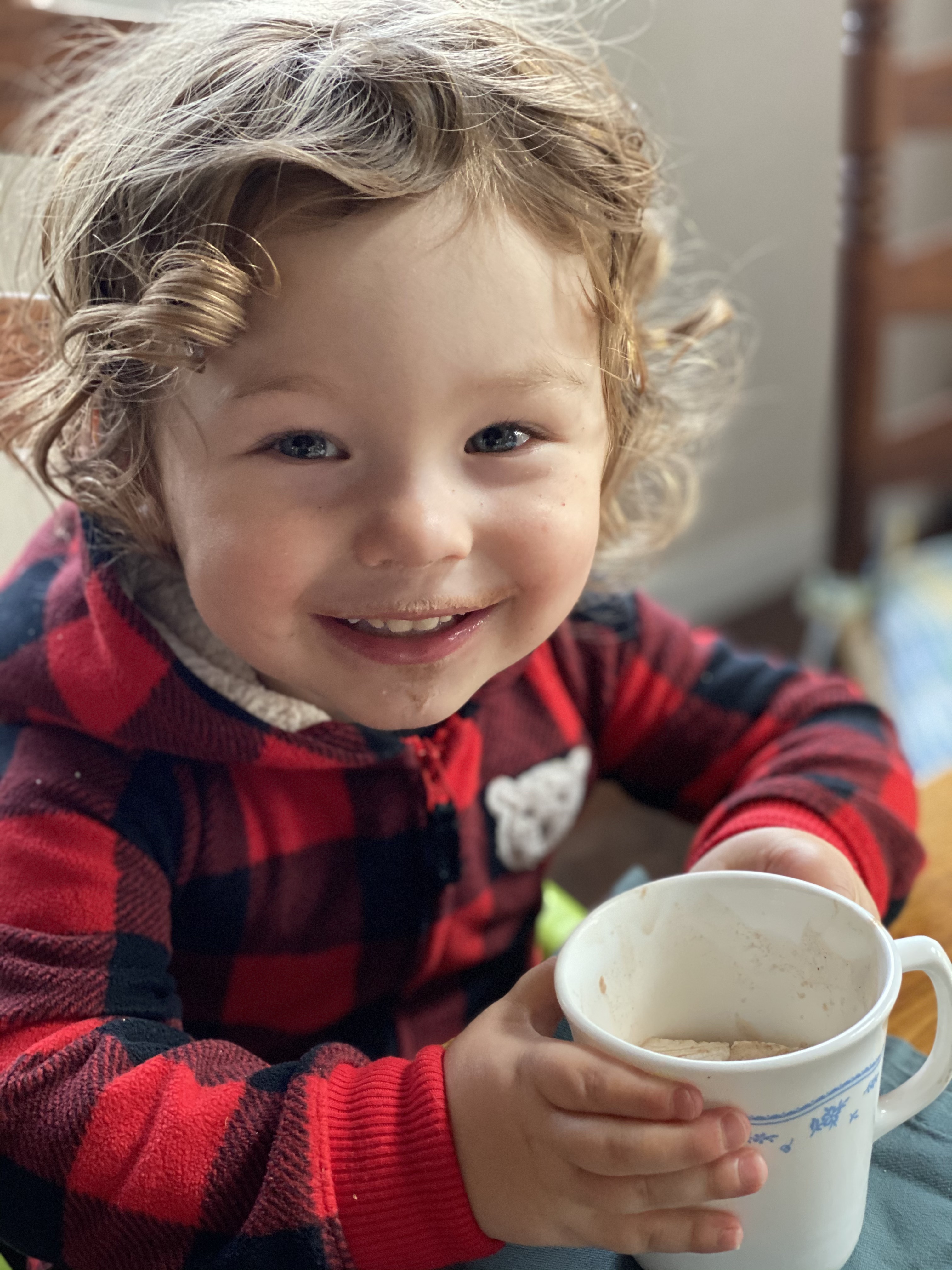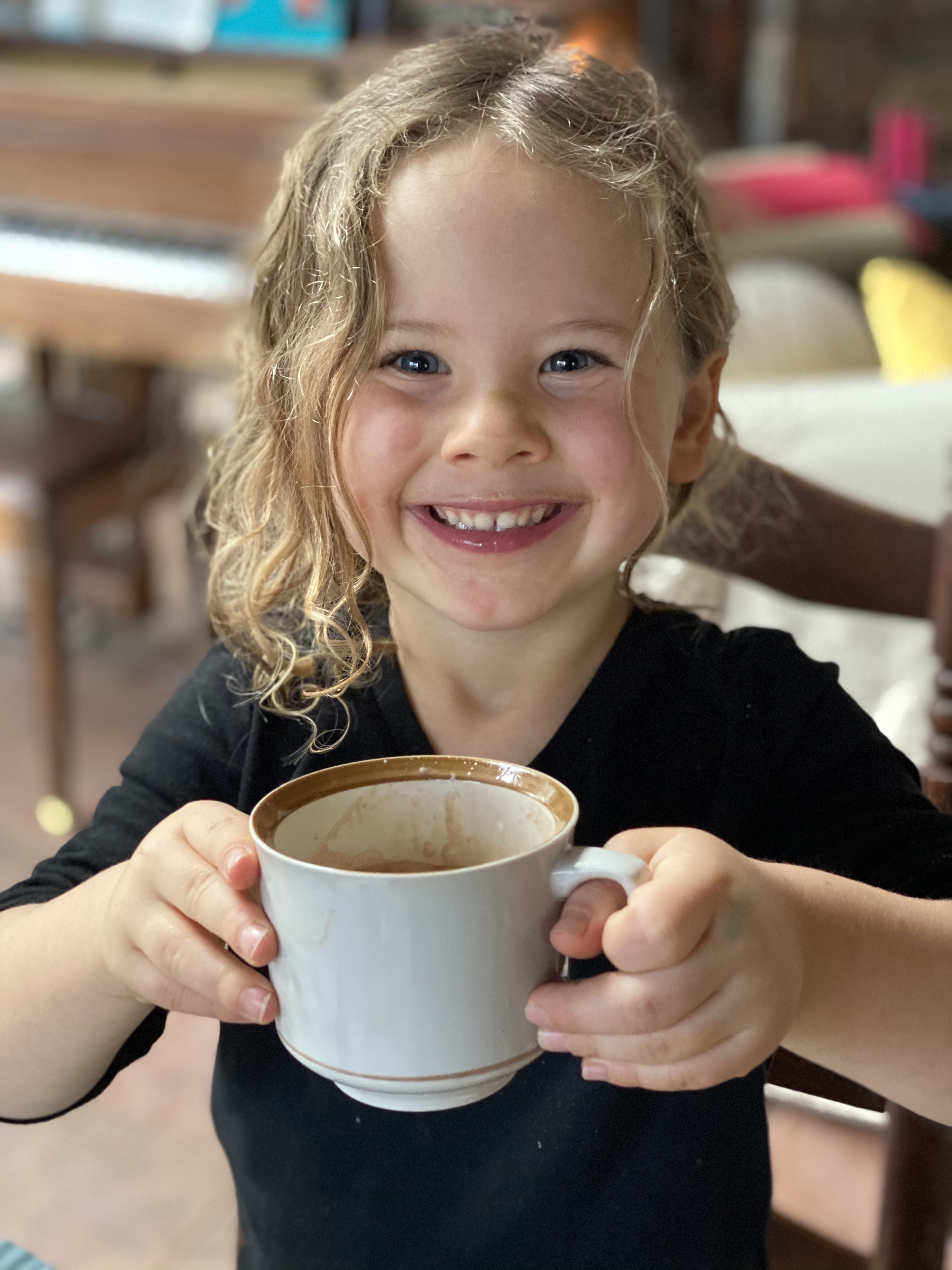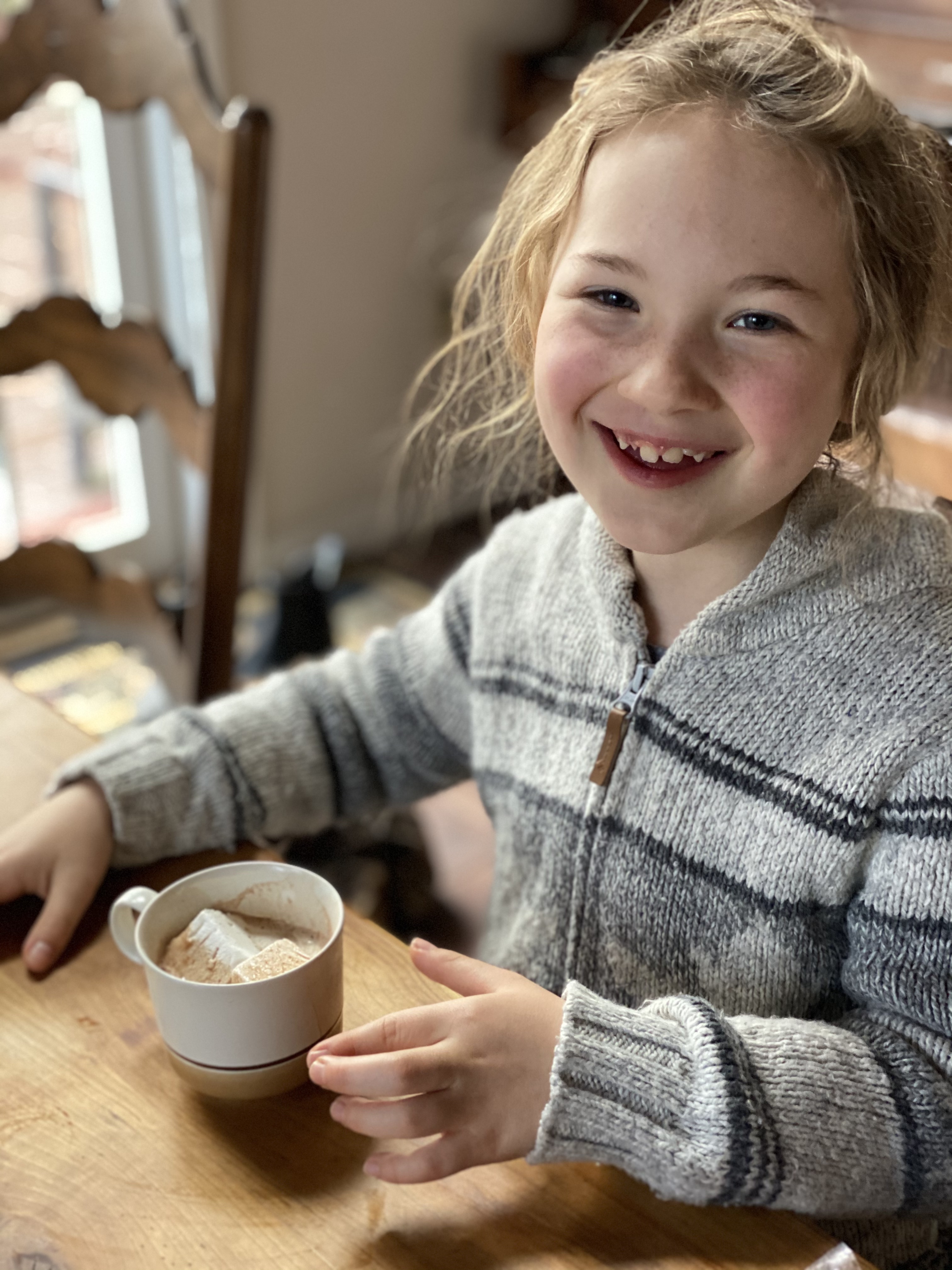 But back to our Digital Detox. 
Since returning, I've decided to attempt falling asleep without listening to an audio book. I originally tried falling asleep to an audio book over ten years ago because I'd spent my entire life lying awake at night trying to shut off my brain. Growing up, I would often lay in bed for up to two hours unable to sleep. This is in the pre-device era too, so it's not like my sleep was being impacted by screen time.
When I first tried listening to an audio book in order to fall asleep, I realized that if I chose one with a soothing voice and a book that wasn't an edge-of-your-seat kind of story, I could fall asleep within about 5-10 minutes. I would set the audio book to sleep mode so that it would turn off in about 15-30 minutes, and promptly pass out. My ear buds would fall out and the phone would remain on my nightstand in airplane mode until the next morning. That is unless something came to mind that I thought I needed to Google. Or a text came in that I wanted to respond to. Or unless I woke up early and started checking email and working from bed. All bad habits I needed to break.
So while I wasn't so opposed to falling asleep to a good audio book, I was ready to kick the habit of keeping my phone in my room because I knew that scrolling before bed was detrimental to my sleep and scrolling first thing in the morning was an unhealthy way to start the day (more on that another time, because I could go on!).
To tell you the truth, I was nervous to come home and try sleeping without the help of an audio book. But if I could do it for one week on vacation, I figured I could carry on at home. We've been home for just over a week and I've successfully kept my phone in the kitchen at night for the entire time!
Want to know my secret to finally falling asleep on my own after all these years?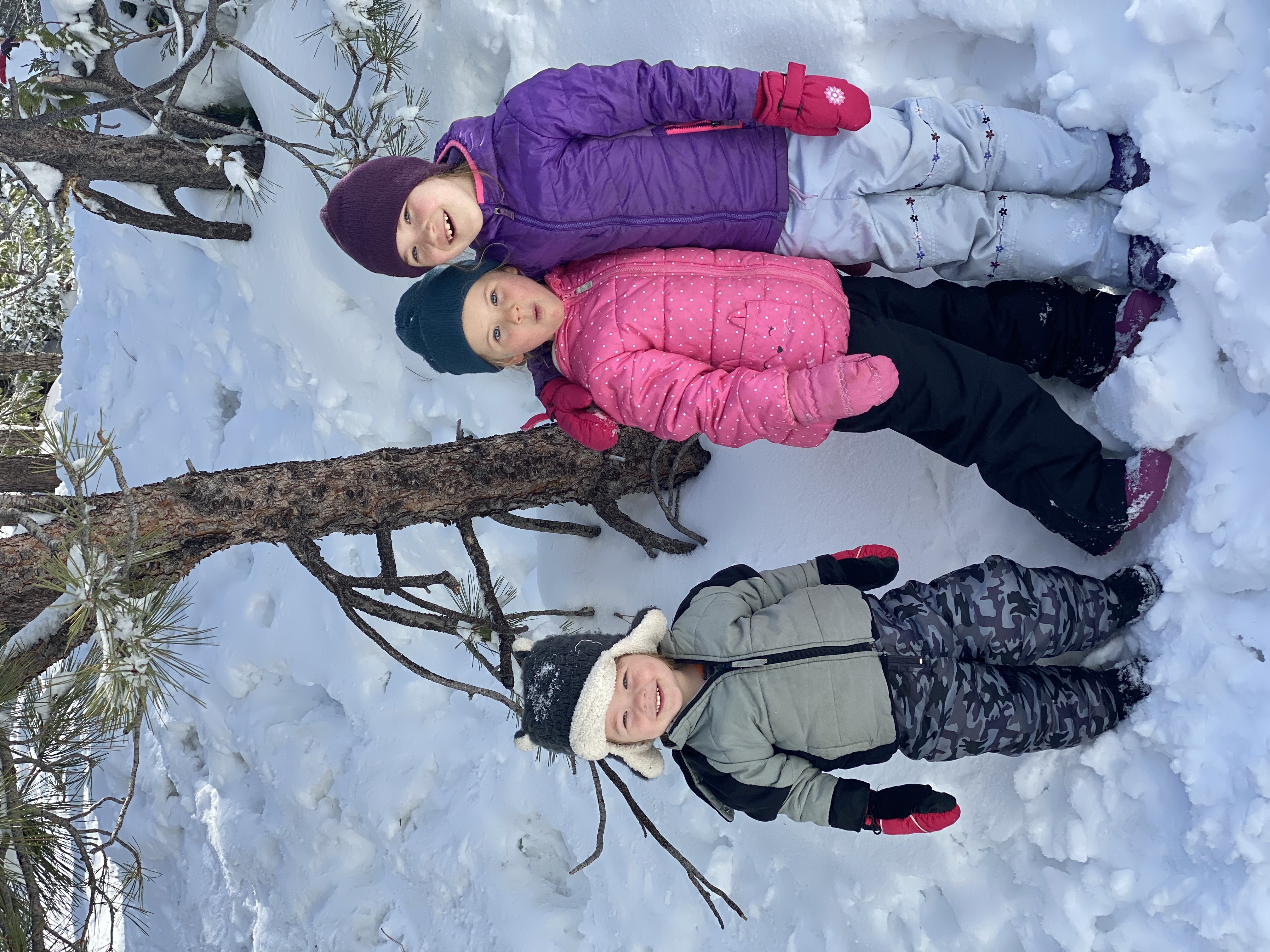 I try listing off as many countries in a particular continent as possible. I am currently trying to name all 54 (ish) African nations and some nights I make it all the way to Zambia and Zimbabwe and have to move on to another continent, but most nights I find myself falling asleep somewhere around the M's. Madagascar, Malawi, Mali, Mauritania…Mauritius…Morocco……
My goal is to get through all of the African countries in alphabetical order and be able to visualize them on a mental map and then move on to another continent once I've mastered those facts. And then the capitals, major bodies of water etc. So I'm learning as I'm sleeping and it's a heck of a lot more interesting than counting sheep!
I'm also on the hunt for another great book that will entice me away from defaulting to a show most evenings. I read 'A Gentleman in Moscow' by Amor Towles in 4 days while on vacation and as a lifelong devourer of books, I have to say it was one of the best I've ever read!
Will has been playing the banjo every evening, and the kids have been skipping many of their pre-dinner shows in favour of more time outside. We opted out of one of the Zoom book studies we were doing through church. Still doing the book, but not the Zoom discussion. I'm also trying to leave my phone in my room during the day until lunch or quiet time so I'm not as tempted to use it in front of the kids especially during our school hours. Whatever our device use looks like in our house now, the detox was a fantastic opportunity to get the overuse out of our system and replace it with healthier alternatives. I'm planning to do the same thing at home once every 4-6 weeks. I'm excited about what that will look like as the weather warms and as the days get lighter, longer.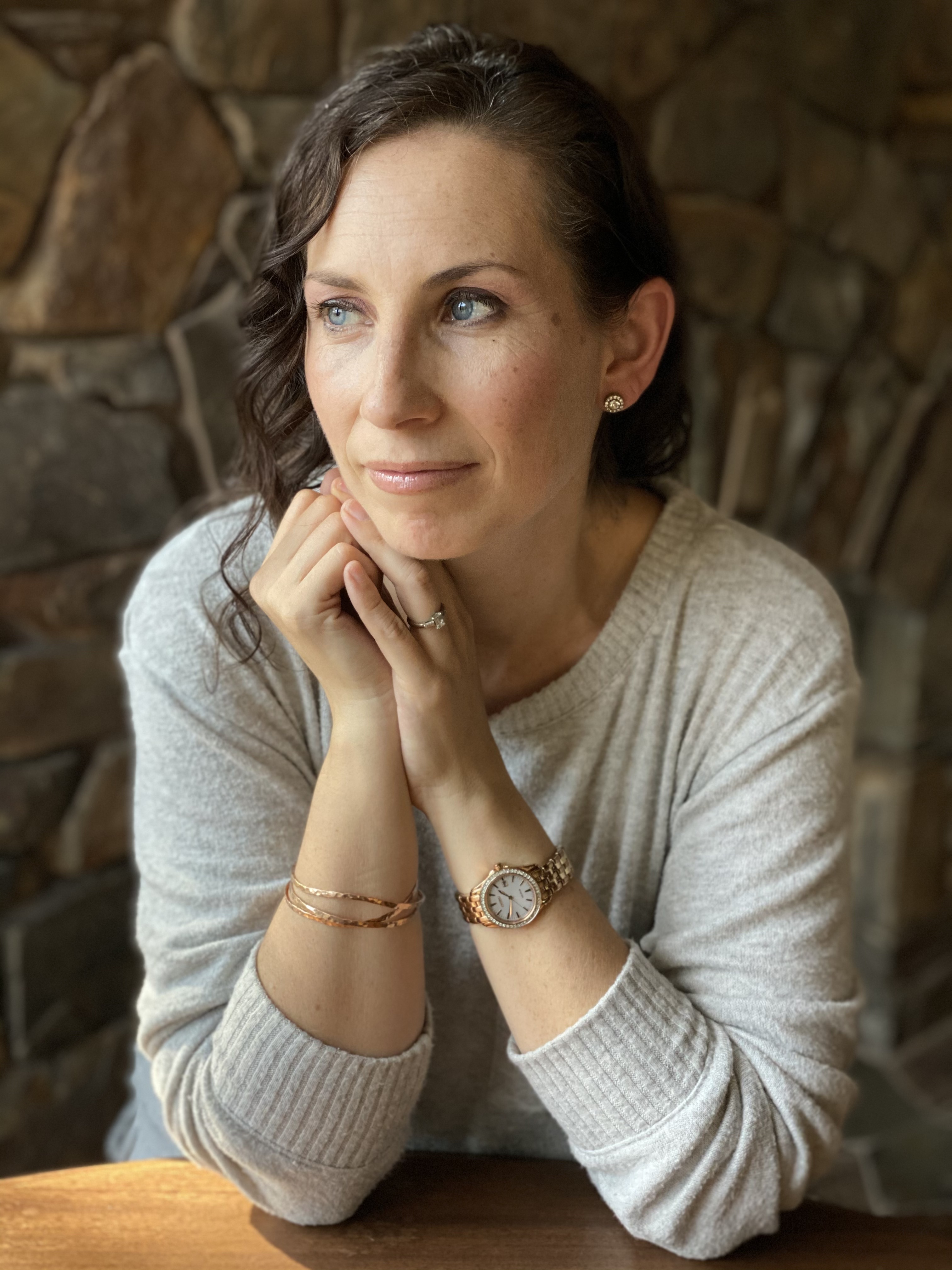 Want to lighten the load of digital dependence in your life? Try your own digital detox whether on holiday or at home! You might want to start with a short 'tech-Sabbath' and can read about our experience here. 
I am passionate about coming alongside others to inspire them in their creative journey. With 15 years' experience as a creative entrepreneur, I have been able to cultivate a strong repertoire of strategies to boost creative output and help others tap into their creativity. If you would like to have me speak either in person or online at your upcoming conference, workshop, or retreat, please email Jaime Fenwick at hello@bringinginspirationhome.com .
SaveSave
SaveSave
SaveSave
SaveSave
SaveSave
SaveSave
SaveSave
SaveSave
SaveSave
SaveSave
SaveSave
SaveSave
SaveSave
SaveSave
SaveSave
SaveSave
SaveSave